contact@productodeaqui.com / +34 609 801 686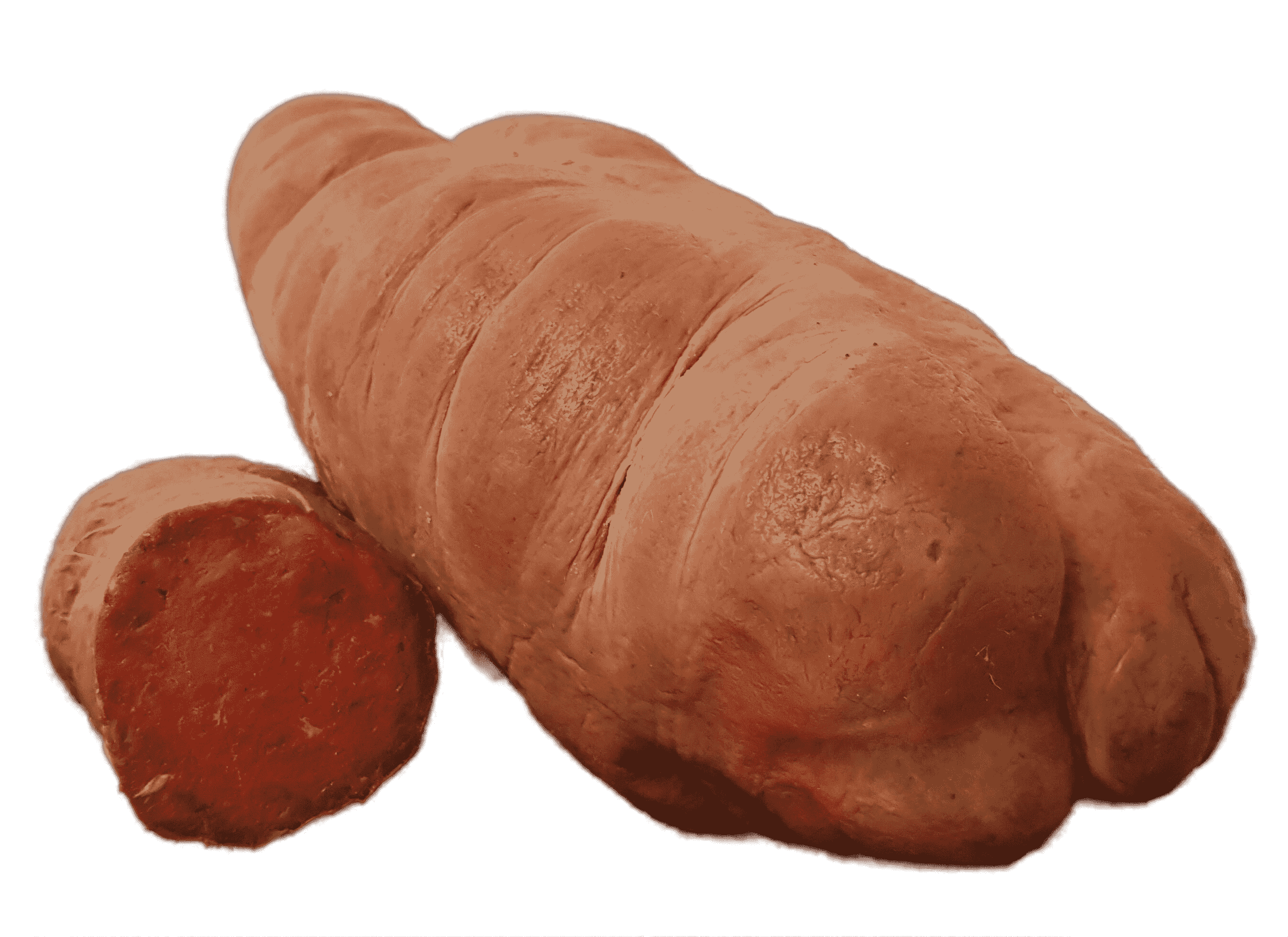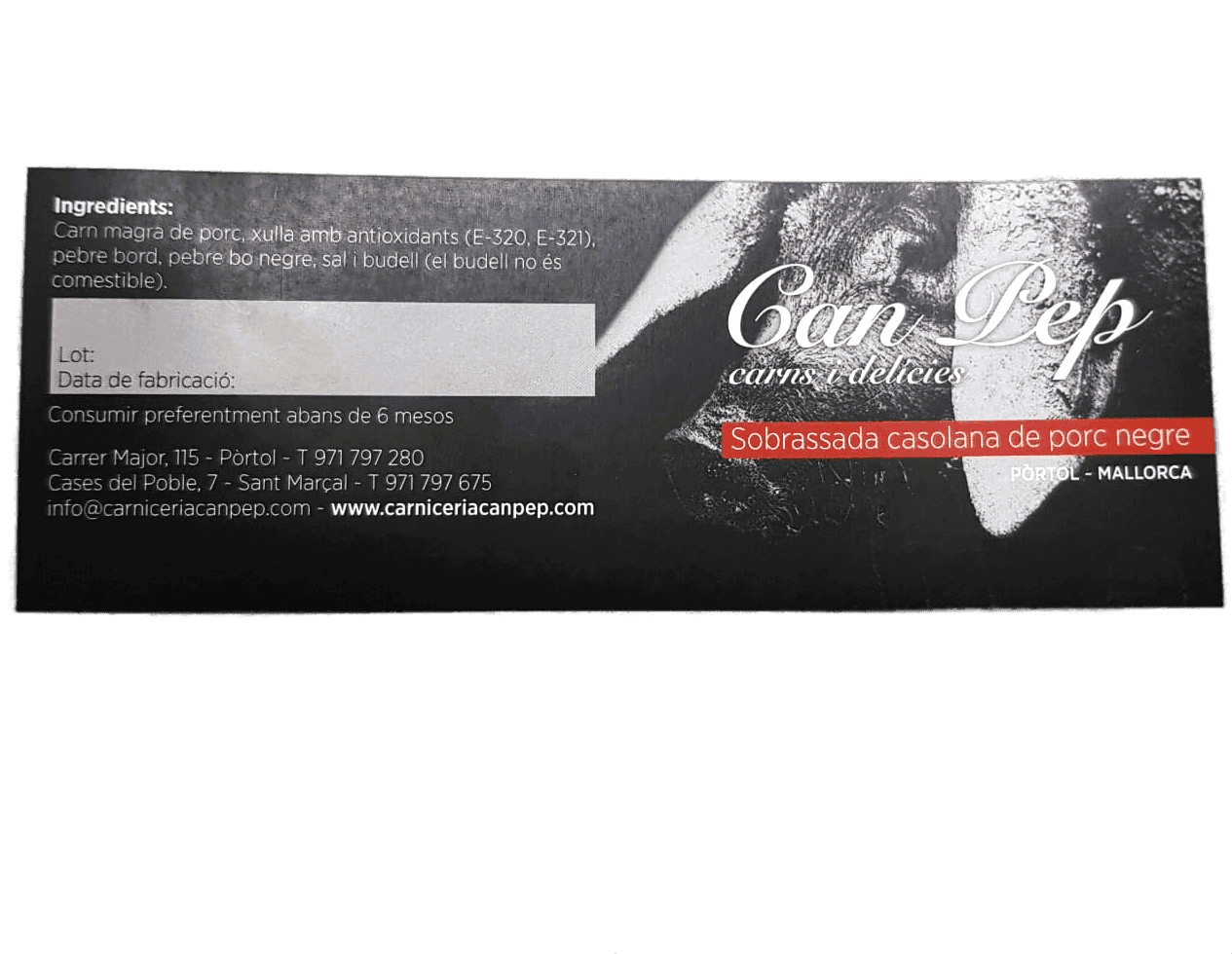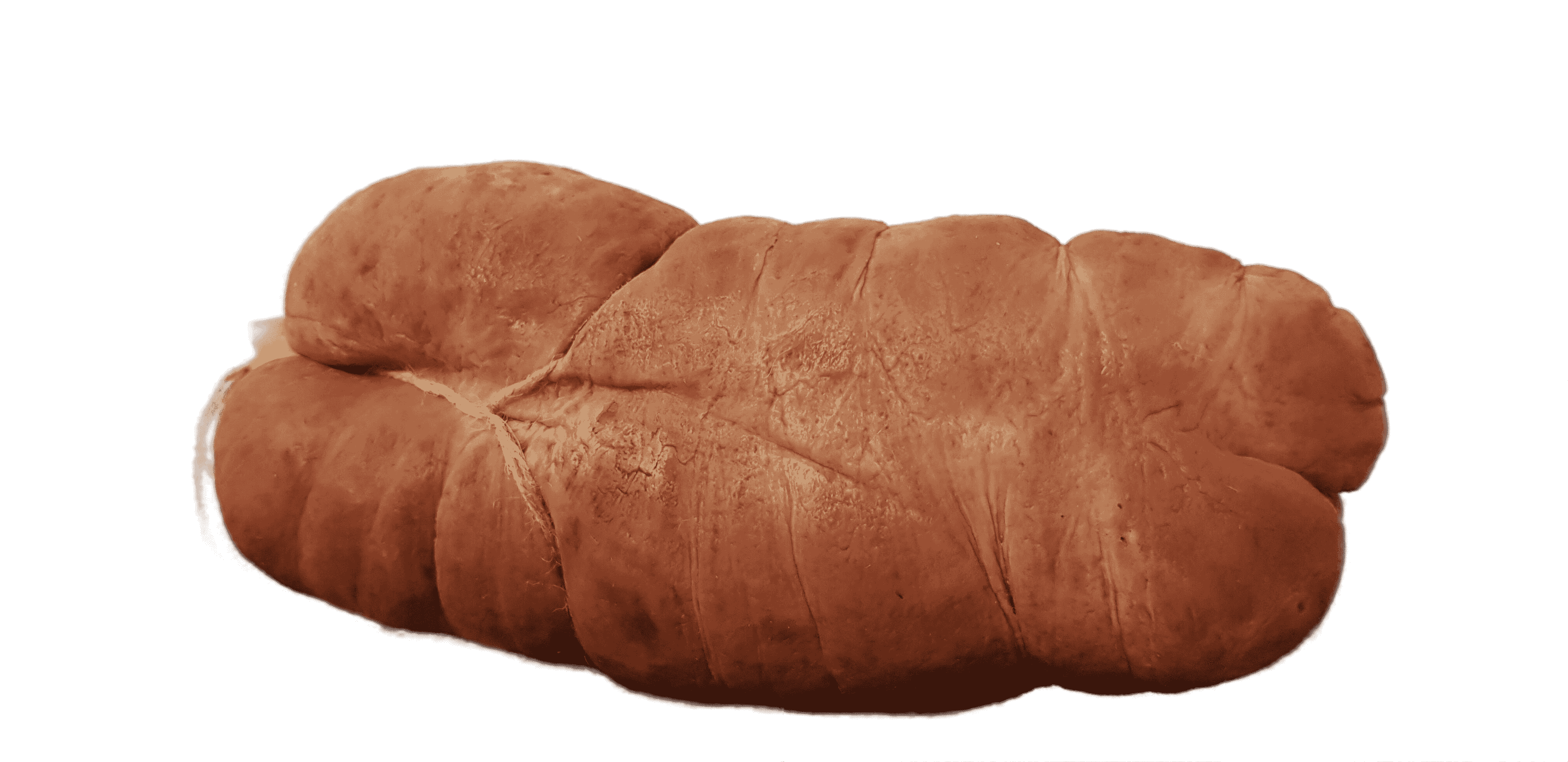 1 / 7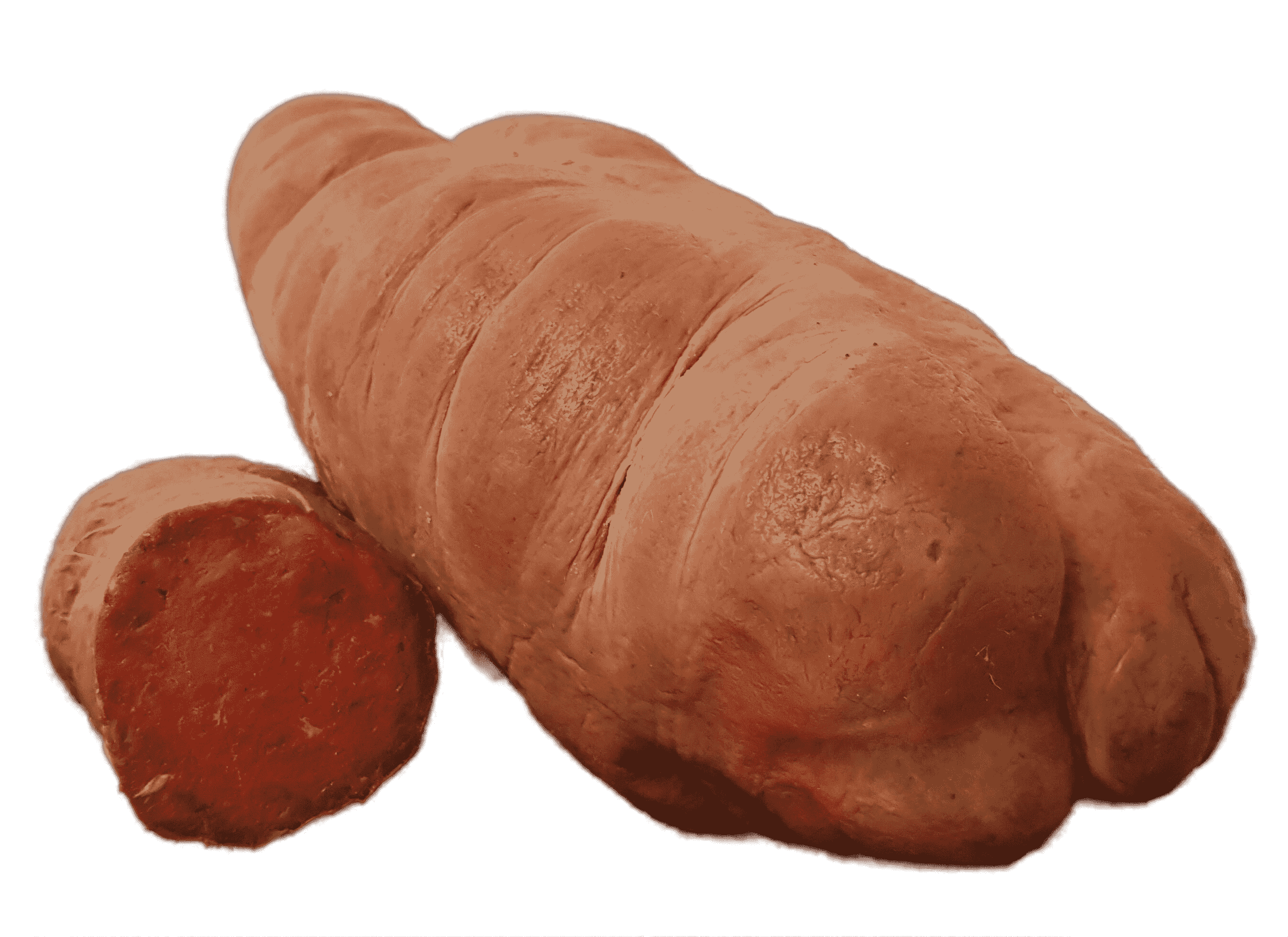 Black pork sobrasada Sweet / Spicy - Can Pep
Format of 500gr or 800gr approx.
Learn more aboutCan Pep
Product Information
Elaborated according to traditional homemade recipe typical of Mallorca.
We choose the lean parts of the meat juiciest and tastier and chop them together with the bacon, removing the crust, mix everything with the spices, salt, sweet paprika, and if it is spicy, hot paprika.
We use semi-curly natural casing. We let them cure in our dryer, always controlling the humidity, and taking maximum care of the quality indicators.
We are proud to make a good product, homemade and with traditional recipe.
The sobrasada of Can Pep is a culinary jewel that you can not miss if you like this delicacy. Its unique flavor and smooth texture make it a delicious addition to any meal, and its versatility means you can enjoy it in many different ways. Whether as an appetizer, in a sandwich, on a pizza or in a main course, sobrasada will always be a winning option. So don't hesitate to try it and experiment with it in the kitchen!
Useful information
It is a soft, unctuous and intensely flavored sausage, which is made with pork, paprika and other spices, and is mainly consumed spread on toast or sandwiches. Here are some useful tips for preserving, presenting, consuming and pairing Mallorcan sobrasada.
Conservation of Sobrasada
Sobrasada is a product that keeps well in cool and dry environments. The ideal is to keep it in the refrigerator, where it can last up to several months if kept in a closed container and away from light and air. It can also be frozen, but it is advisable to do it in small portions, to avoid thawing more than necessary. In any case, it is important to verify that the sobrasada does not show signs of deterioration, such as mold, unpleasant odor or color change.
Presentation and consumption of Sobrasada
Sobrasada can be consumed in many ways, but the most typical form is spread on toast. It can also be used to make snacks, enrich soups or stews, or as an ingredient in pizzas or pasta dishes. In any case, it is important to remember that it is a fatty and caloric product, so it is advisable to consume it in moderation and accompanied by other lighter foods, such as vegetables or fruits.
Pairing of the Sobrasada
Sobrasada is a very tasty and aromatic product, which can be paired with different drinks depending on the time of day and the type of food to be served. In general, sobrasada combines well with young red wines, with body and moderate acidity, such as those made with the Manto Negro variety. It can also be paired with craft beers, especially the ale type, which usually have malty and spicy notes that fit very well with the flavor of the sobrasada.
Recommended temperatures of the Sobrasada
The sobrasada can be consumed both cold and hot, but in general it is advisable to serve it at room temperature, so that its aromas and flavors can be better appreciated. If it is going to be used as an ingredient in a dish, it is convenient to heat it gently before adding it to the preparation, so that it integrates better with the rest of the ingredients.
Dishes and meals with sobrasada from the Sobrasada
Sobrasada is a very versatile ingredient that can be used in many different dishes. Some of the most popular preparations are the Mallorcan soup, a vegetable and meat stew with sobrasada and other sausages; coca de verduras, a kind of pizza based on bread dough and sobrasada cut into strips; or scrambled eggs with sobrasada, a simple and tasty recipe that consists of serving fried eggs on a bed of potatoes and diced sobrasada.