contact@productodeaqui.com / +34 609 801 686
The largest
local product platform in Mallorca
Our Commitments
KM 0 PRODUCT
Products from field to table. Nutritionally safer, healthier and more sustainable
SUPPORT FOR LOCAL COMMERCE
100% local product. We promote everything that is produced in Mallorca ensuring your well-being.
FAIR PRICE
Fewer intermediaries. Prices set directly by the producer/craftsman.
A SINGLE SHIPMENT
Buy what you want, from different producers/artisans and receive it in a single temperature-controlled shipment.
GET IN AND BUY NOW!
Preview - Pre-release in Majorca
"Here is a sample of the 4,000 products that we will offer soon"
In love with our environment
In love with our environment
For those of us who want to contribute to a sustainable future, promote local commerce in Majorca and change our lifestyle, Producto de Aquí has been established, a local market that reaches everyone.
Latest technology and logistics management that helps both producers and artisans and customers.
From the field to the table and from the artisan to your home. More than 4,000 proximity products at your disposal.
The largest Mallorcan product platform for all of us who love our land.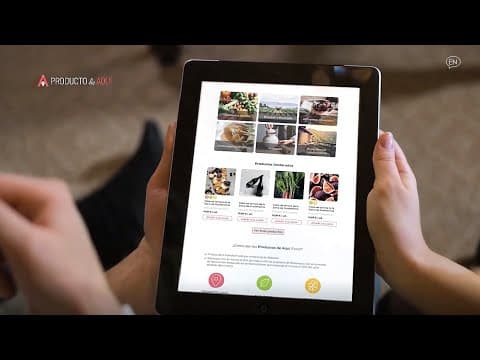 Receive exclusive promotions and news of local Majorcan products in your inbox on time.
Expand your distribution network. The project for producers/artisans with roots in our land. Join Majorca's largest local product platform.
How are the
Productos de Aquí

?

All are produced or transformed by companies in the Balearic Islands.

Made with at least 50% of Raw Material originating in the Balearic Islands or with a manufacturing process elaborated in the Balearic territory that supposes at least 50% of its added value.

And among them you will find some with specific characteristics identified with:
REGISTERED LOCAL PRODUCT
It has an IGP (Protected Geographical Indication), DOP (Protected Origin Denomination) or local Artisan Charter.
ECOLOGIC
It has an ecologic registration number according to current legislation.
ILS
Prepared by the company ILS (Local Sustainable Industry) of the Balearic Government.
SOCIAL PROJECT
Produced by disadvantaged groups in non-profit institutions.
GET TO KNOW OUR BRANDS
only select products from our land