contact@productodeaqui.com / +34 609 801 686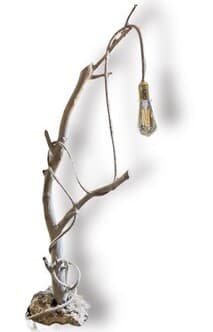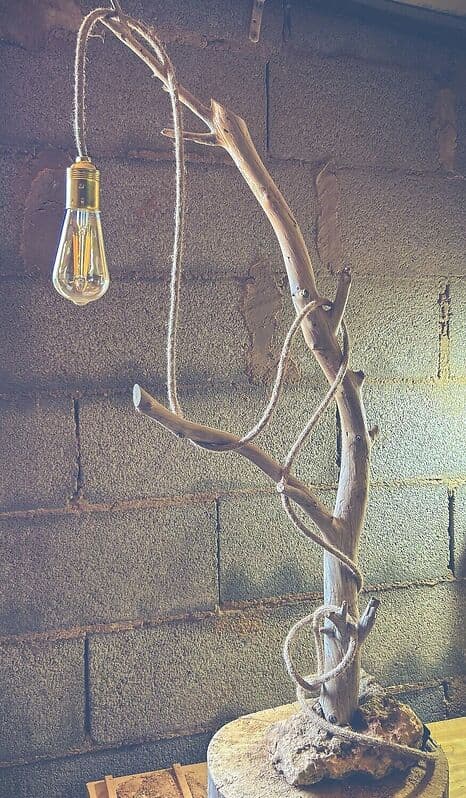 1 / 3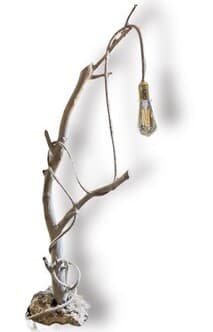 Lamp "Rama de Deriva" - Cocó Wood Art
Wooden table lamp with peculiarly shaped trunk, rope and stone base. 80cm high approx. Bulb E27 6W
Learn more aboutCocó Wood Art
Product Information
Embark on a fascinating walk along the coast with the amazing Driftwood Wooden Table Lamp with Rope and Pendant Bulb. Its intertwined trunks form a luminous tree, the perfect element to create a natural environment and fill your home with a holiday atmosphere. And that's not all! The combination of stone and rope brings an even more authentic touch, providing a warm light that envelops your space with a cozy and natural atmosphere.
Are you looking to give a renewed and cozy touch to your home? At Cocó Wood Art we understand that table lamps are the ideal choice to achieve this, and our magnificent table lamp "Rama de Deriva" is truly incomparable. Its sophisticated and organic design adapts perfectly to any decorative style thanks to the fusion of wood, stone and rope.
Our skilled craftsmen make each of our table lamps by hand, using wood rescued from the forests and seas of Mallorca. Each creation is meticulously crafted, from the meticulous cutting of the wood to the detailed sanding and finishing, all done by hand!
You won't find anything more authentic than our handcrafted table lamps, they are truly one of a kind.
If you are interested, we can create a lamp that perfectly suits your style, with various options of dimensions, shades and shapes. All customized according to your preferences and choices!
Useful information
Discover this incredible work that stands out for its surprising functionality and versatility, making it the perfect complement to enhance the decoration of side tables in living rooms, bedside tables in bedrooms and even in the main entrance, adding a touch of elegance and distinction to any environment.
To ensure the good condition of your impressive Table Lamp "Branch of Drift", we recommend you to carry out regular cleanings using a soft suede and avoiding the use of chemicals. In addition, we advise you to place it in a place where moisture does not condense excessively. In this way, you will be able to delight in its natural beauty and functionality for a long period of time.
Do not miss this incredible opportunity and transform your home into a cozy and sophisticated space thanks to the excellence of Cocó Wood Art!