contact@productodeaqui.com / +34 609 801 686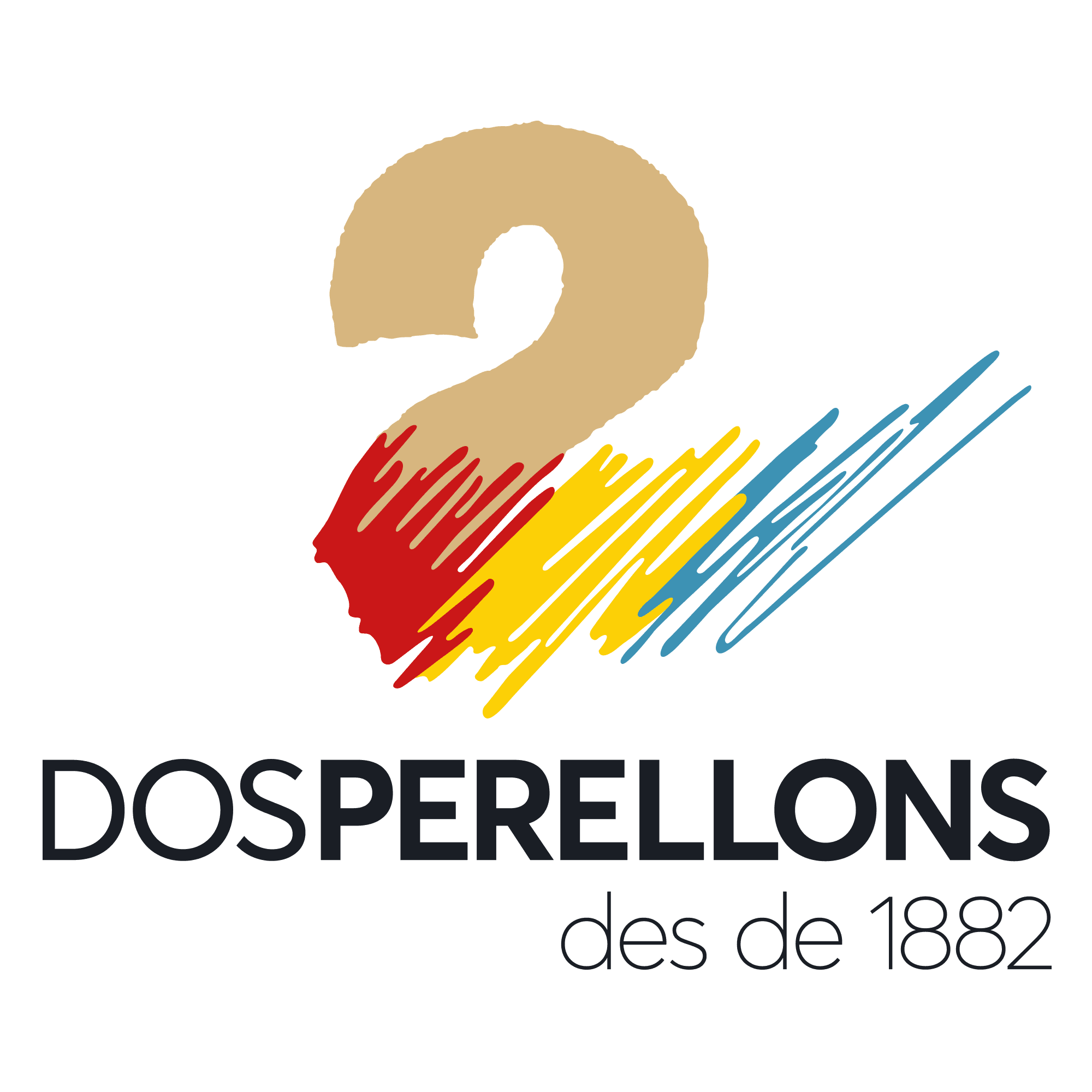 Dos Perellons
Artisan family business founded in 1882 specialized in the manufacture of artisan liqueurs from Mallorca.
Description
Dos Perellons produces Herbs of Mallorca, Sweet, Dry and Mixed, Palo de Mallorca. Almond Liqueur, Blau and Rose Gins, Tap de Cortí, Palo, Mesclat, Somler Orange Cream, Limonchelo de Mallorca, Vermouth, Brandys... All following a careful artisan process, exclusive and recognized throughout the world.
Traditional culture born more than 140 years ago and transmitted from generation to generation, which evolves through constant innovation in distillation, maceration and infusion techniques, achieving a unique result in the Mallorcan offer of liqueurs and spirits.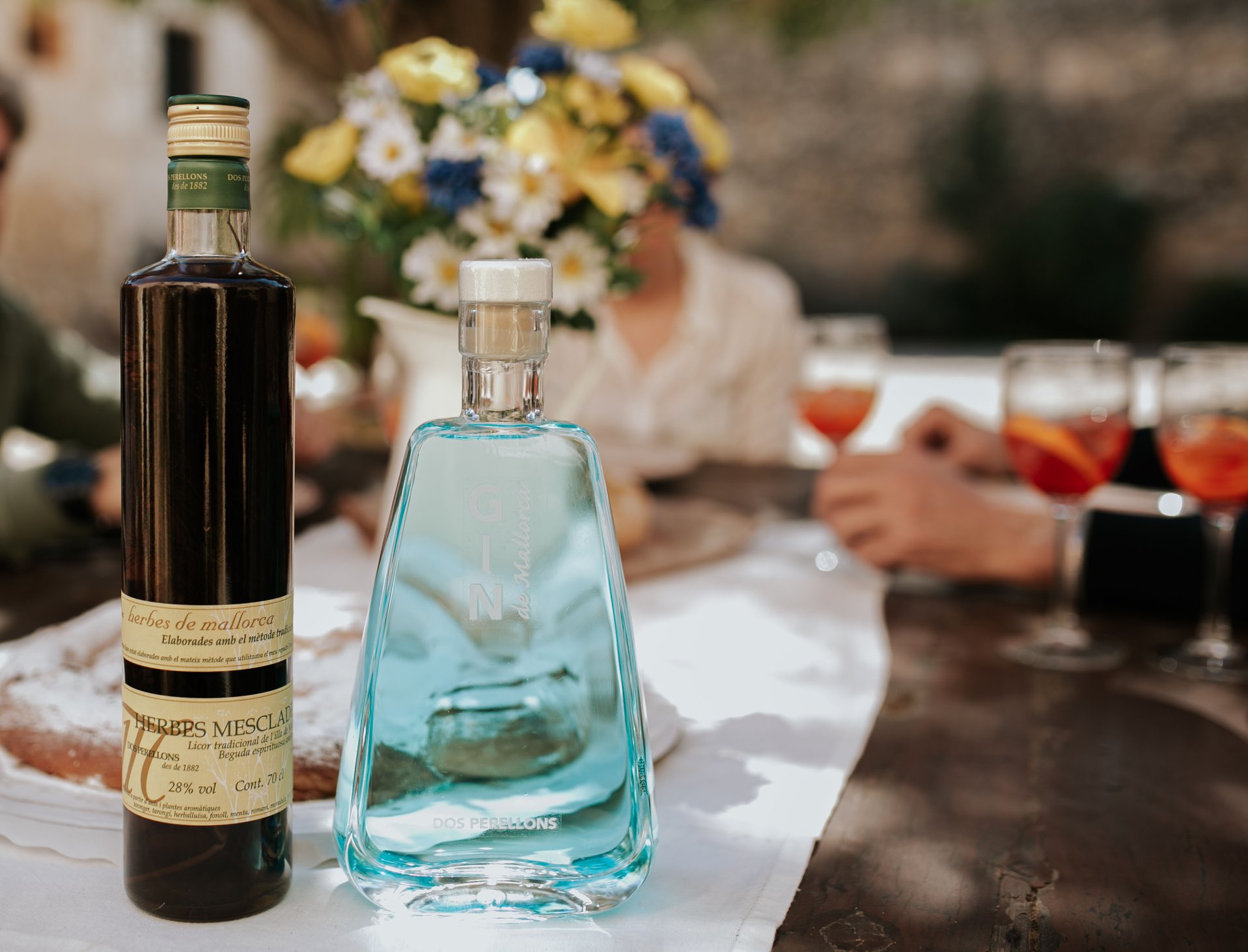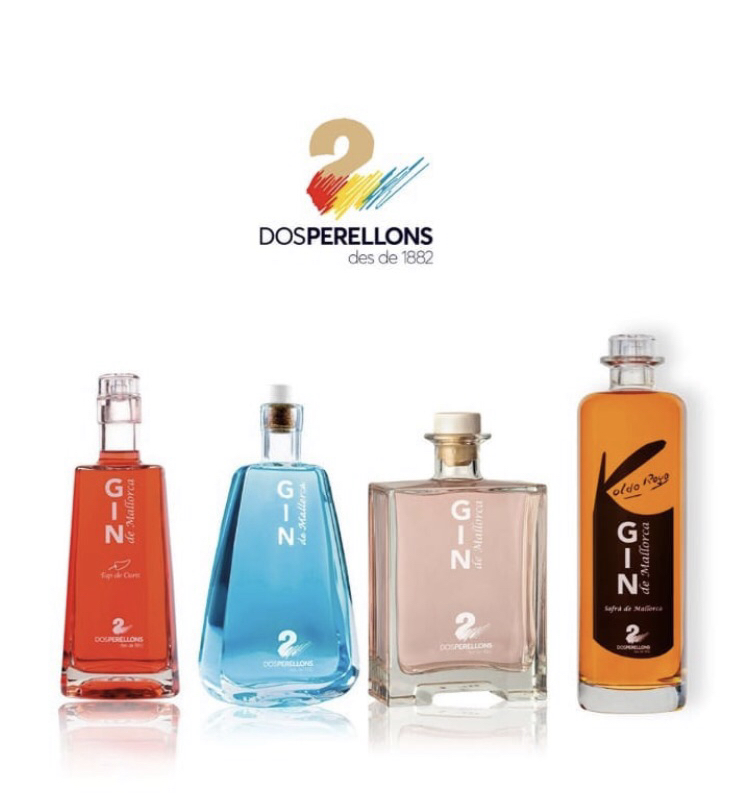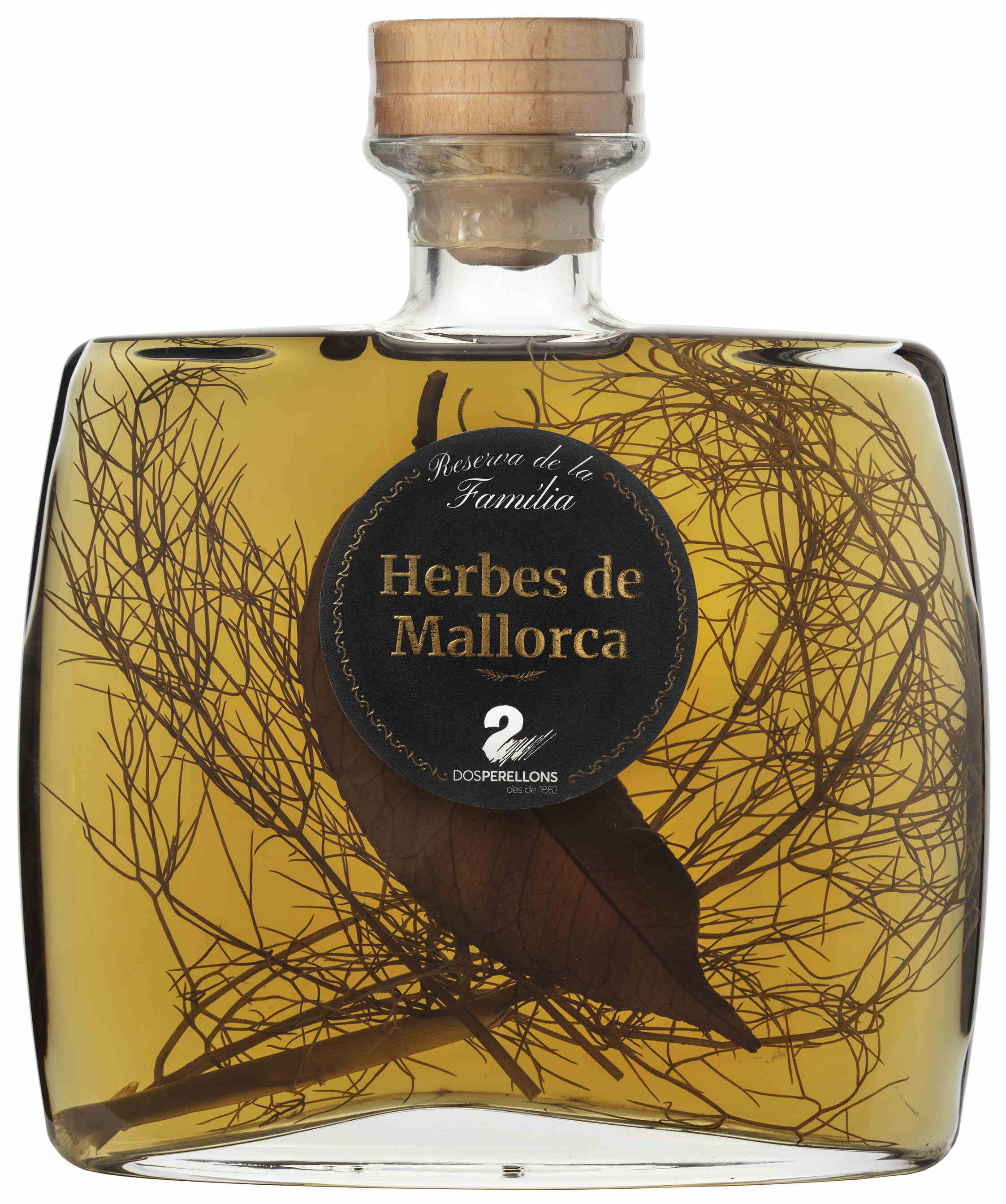 The Story of Dos Perellons
In a small town in the center of the island of Mallorca called Llubí, in 1882, a carpenter named Jorge Perelló Perelló decided to change his profession and founded some traditional distilleries making Mallorcan liqueurs.
After several years of practice in this profession he transferred the distilleries to his sons Jorge and Antonio Perelló Planas, who decided to create two different companies.
In 1917, Antonio, like many other Mallorcans of that time, emigrated to Argentina, specifically to Mendoza, and founded his distilleries.
One of Antonio's sons, also called Antonio and curiously with the same surnames as his grandfather, Perelló Perelló, opens the distillery again in 1947 in the old premises of Llubí, where his grandfather started, which expands them as production progressively increases.
In 1973 this company became a public limited company with the name of Dos Perellons S.A. (in reference to its two surnames)
In 1991, already under the direction of his son, Toni Perelló Servera, belonging to the fourth generation, they moved for reasons of expansion to the Son Castello Industrial Estate in Palma de Mallorca.
Today, more than 140 years after its foundation, it is still an artisan and family business run by the IV generation and where the V generation is already being prepared to follow the old family tradition to produce Hierbas de Mallorca among other typical liqueurs of Mallorca.
The origin of our Herbs of Mallorca liqueur
The liqueur of Hierbas de Mallorca is a traditional drink that has been made for centuries.
Formerly, in the villages of the island, all the houses had a corral and in them aromatic plants were planted that were used for cooking.
In the month of June these plants were pruned so that new branches sprouted, and the old branches were macerated in anise liqueur, which was the most traditional drink on the island, and over time has become the liqueur of Hierbas de Mallorca.
This has been what our company has been doing for many years. Today, Dos Perellons has its own plantation of aromatic herbs and continues to elaborate, for more than 140 years, the herbal liqueur with the same method, which our founder already used in 1882
How are Herbs of Mallorca taken?
Mallorcan herbs are served in a glass or small glass, with ice or natural. They are an excellent end to a lunch or dinner. They can also be taken as a long drink, mixed with orange or lemon.
Herbal Cocktail:
The Vent del Teix in Mallorca
Ingredients: 1/3 Cointreau - 1/3 Dried Ancient Herbs Dos Perellons - 1/3 After shock blue
Elaboration: Shaker
Service: Cocktail glass bordered with Blue Curaçao and sugar
Ferreret d'Herbes de Mallorca
Ingredients: 2 Mint leaves - 3/4 Mixed ancient herbs Dos Perellons - 1/4 Lime juice
Elaboration: Mixing vessel
Service: Short drink glass bordered with mint and sugar. Garnished with a slice of lemon
Water from Mallorca
Ingredients: 1/3 Kiwi - 2/3 Sweet ancient herbs Dos Perellons - A splash of soda
Elaboration: Shaker
Service: Fantasy glass bordered with mint and sugar. Decorated with a slice of kiwi
Other artisan liqueurs from Dos Perellons
Gin - From the distillation of juniper combined with other plants. The graduation of the gin is 40 º. The gin is consumed alone, combined with tonic or combined with Palo Dos Perellons.
Palo artesano - Obtained from its caramelization of sugar and infusions of aromatic plants such as Quinta Calisaya and Genciana, adding a selected molasses alcohol, to be finally subjected to an aging process in wooden barrels.
How is it taken? In Mallorca the Palo is taken as an aperitif. Its most typical presentation is in glass with ice and siphon, although it can also be taken alone or with ice. It is recommended to always serve very cold.
Mesclat - Old Mallorcan "mesclat" made according to the peasant tradition of the island.
Liquor well known and essential, for many years, in the typical slaughters of all the towns of Mallorca, and also in the Moors and Christians Festival of Pollença.
How is it taken? It is usually served by the glass with or without ice. It is recommended to serve very cold.
Almond Cream - Almond trees are part of the landscape and culture of Mallorca. With the elaboration of this liqueur we want to pay tribute to the most beloved fruit on our island, which over the centuries has become a symbol of our identity.
How is it taken? As a digestive in a glass alone, with ice or crushed ice. It is recommended to always serve very cold.
Soller and Limonchelo orange cream - From the emblematic orange and lemon trees of Mallorca, we have developed these citrus drinks, orange and lemon creams.
How are they taken? As a digestive in a glass alone, with ice or crushed ice. It is recommended to always serve very cold.