contact@productodeaqui.com / +34 609 801 686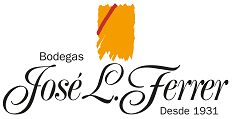 Bodegas José L. Ferrer
Family Mallorcan winery since 1931.
Production of D.O. Binissalem-Mallorca and VTMallorca wines.
Tradition and innovation recognized throughout Mallorca.
Visiting the José L. Ferrer wineries is like taking a trip through the four generations that have been in charge of the winery. You will be able to know the different stages that the winery has lived, as well as the extensions that have been carried out for more than 85 years to improve winemaking techniques. Although the boddega has been modernized to place it in a reference of Mallorca, we have not lost sight of the traditional techniques that are still fundamental for us.
Contact
Comercial schedule
monday
09:30 - 19:00 / 15:00 - 19:00
tuesday
09:30 - 19:00 / 15:00 - 19:00
wednesday
09:30 - 19:00 / 15:00 - 19:00
thursday
09:30 - 19:00 / 15:00 - 19:00
friday
09:30 - 19:00 / 15:00 - 19:00
saturday
09:30 - 19:00 / 15:00 - 19:00
sunday
09:30 - 19:00 / 15:00 - 19:00
Contact information
C/CONQUISTADOR, 103
BINISSALEM
ISLAS BALEARES
Tel: +34971511050